It is not usual that a client will be able to select a final approved logo from initial designs. The people from Strategian immediately warmed up to Study 1 of our initial designs. The name itself is very descriptive so it wasn't hard to think of a symbol appropriate. According to dictionary.com a strategian is someone who is an expert in strategy. There is a strategian on warfare, on advertising campaigns, on corporations, on games, on political campaigns, and many more. There is a strategist in everyone.
For this logo a game strategian was used to symbolized the logo. We chose Go board game, a popular Japanese strategy game with two players, to represent on of the logo concept and Chess.
The image above is the approved concept. The logo is an Atari move from Go. The Go game was used primarily on the complexity of strategy of the game.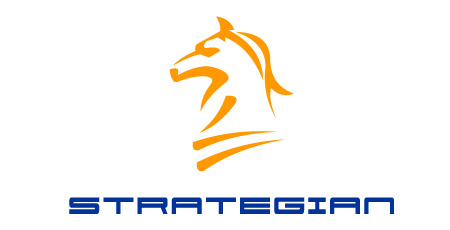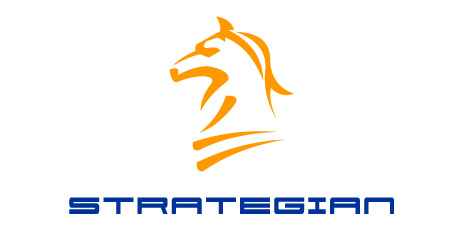 This is the second concept presented. The Knight piece was chosen among other chess pieces due to its unique move on the game.