One of the logo study we have for Strategian was chosen by someone to be their main logo with minor design tweaks.
The original study has a color palette of orange and gray as shown below.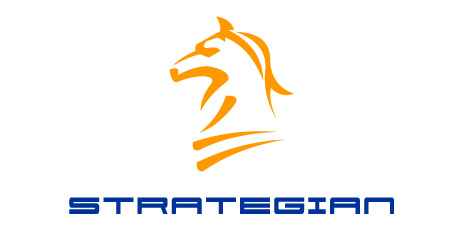 Our new client chose a different color palette for the same design.
The new color choice are sleek and fierce. It is very appropriate for the industry this company belonged to.